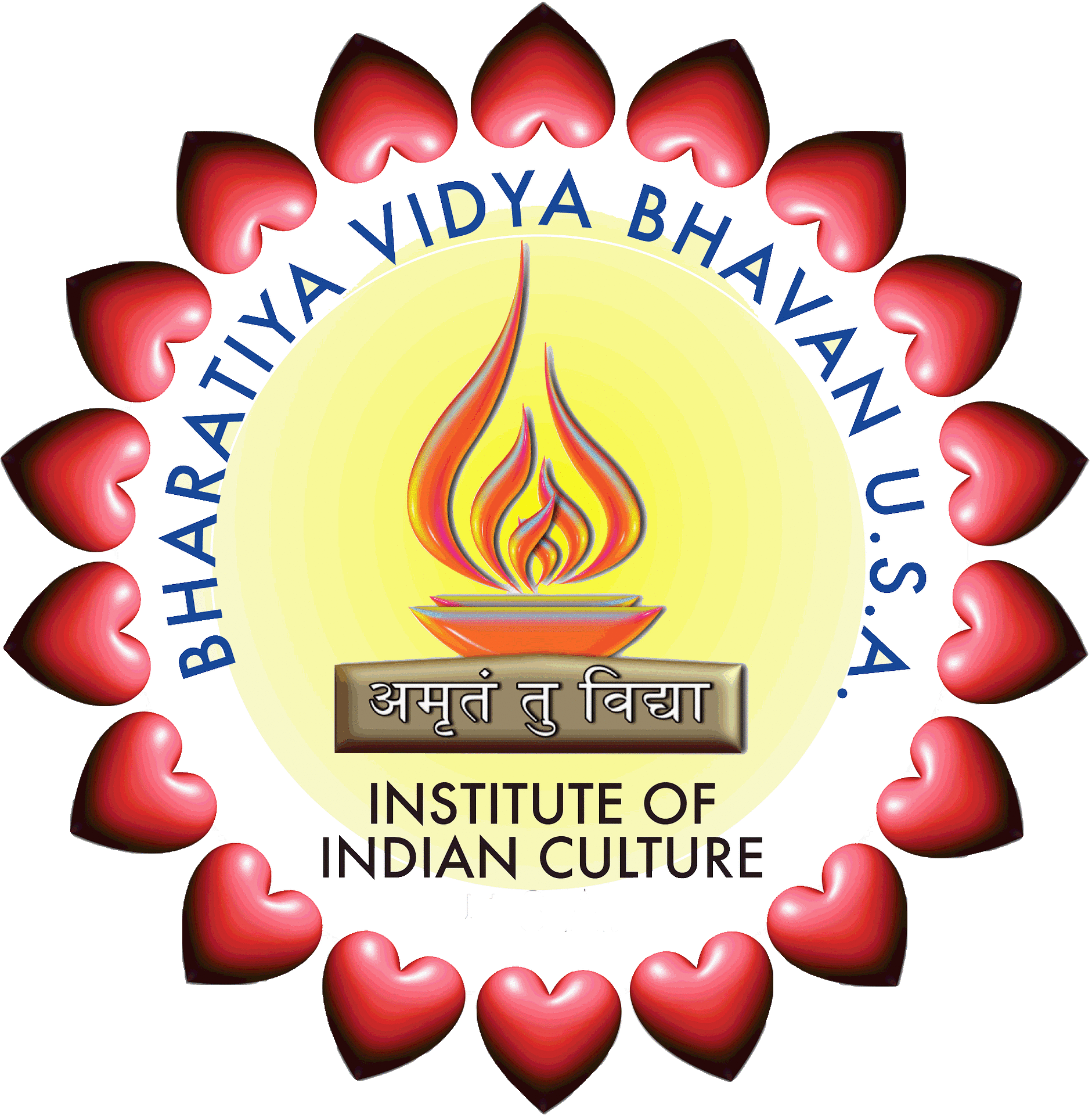 BHARATIYA VIDYA BHAVAN, USA
(INSTITUTE OF INDIAN CULTURE)
305, 7th Avenue,17th Floor, New York, NY 10001
BHARATIYA VIDYA BHAVAN'S NARTAN RANG DANCE ACADEMY
STARTING SEPTEMBER 2017 - IN MANHATTAN, NEW YORK
Swati Vaishnav
Originally a Bharatanatyam artist who received her training from the well known artist Shyam Mithaiwala of Bombay; dedicated to performing and teaching folk dances of India; she has been teaching folk dances at the Bhavan for more than 13 years. Her students have won prizes in various folk dance competitions in New York, New Jersey and other cities as also in the competitions organized by FOGNA. She was responsible for production, coordination and presentation of the musical dance drama Sur Shyam Matwala on behalf of the Bhavan, USA.
Swati Vaishnav and Students
Annual Show-BVB's NartanRang Academy
Swati vaishnav and A.R. Rehman
Swati Vaishnav and Students
The Nartanrang Dance Academy of Bharatiya Vidya Bhavan held its annual dance production, Nritya Ranjani 2013 at Landmark on Main St in Port Washington, New York recently.
Choreographer and director Swati Vaishnav had designed a unique theme for the performances, called Kanha Ki Basuri, where students performed songs and skits detailing the seven major episodes in Lord Krishna's life. The skits were written and narrated by Deepak Dave, executive director of Bharatiya Vidya Bhavan, USA, and were performed on stage by Hemant Sheth as the Naradji. Another highlight of the evening was a group of young children performing to the classic tune Radha Kyun Gori Main Kyun Kala.
Students performed various numbers from pure folk dances to Bollywood foot-tappers, a press release here said. Dnyaneshwar Mulay, Consul General of India in New York, gave away trophies to the students. Monty Kataria was the master of ceremonies for the evening.
Nartanrang Dance Academ offers a graduation certificate for students who attend the school for five consecutive years and then go on to complete a small apprenticeship during their last year. Graduates then perform solo pieces as well as a group graduate piece at the recital and receive trophies and graduate certificates, the release added.
- See more at: http://theindianeye.net/dance-performance-on-krishnas-life/#sthash.uIfPK2Qy.dpuf
DEDICATED TO THE MEMORY OF LATE SMT. ANSUYA AMRUTLAL SHUKLA
Description
The Nartan Rang Dance School of Bharatiya Vidya Bhavan has been running successfully in New York for over twenty years. The dance school is run by an extremely passionate, talented, and dedicated woman, choreographer Swati Vaishnav. Swati herself began dancing at the tender age of 8 and developed such a deep & inherent connection to the artform that she felt she should pass on her passion to the next generation. She joined forces with Bharatiya Vidya Bhavan over 25 years ago & throughout the continuous passing of time, she has never looked back.

The Nartan Rang Dance School is currently comprised of over 90 students ranging in age from 5 to 50, & is still growing exponentially. Over the years, Nartan Rang has not only been associated with dancing, but it has also become synonymous with friendship, culture, growth, & unity for its students. The school offers an environment in which children born & raised in the United States are exposed to a gateway to cultivate their knowledge of the Indian heritage & culture, specifically in the medium of dance. Nartan Rang Dance School has the added magic of luring its graduated students back to its doors & its teacher even years later. Currently, the school's adult group has students-cum-mothers who had initially started as juniors and returned because they missed their outlet. The school also serves as a platform for forging strong bonds & relationships amongst its students, which comes across in their performances as well. All of the commendable qualities of the institution, simply put, add up to one thing: An unforgettable lifetime experience full of memories, friendship, & most importantly, dance.

CLASS LOCATIONS:

BHARATIYA VIDYA BHAVAN, USA
305, 7th Avenue,17th Floor,
New York, NY 10001

Christ Lutheran Church
300 Hillside Drive South
New Hyde Park, NY 11040

Hindu Temple
80 East Barclay Street
Hicksville, NY 11801